TL;DR: We are now examining collectivism and individualism from a moral standpoint. Individualism respects individuals and their particular goals as ends in themselves. Collectivism respects individuals only insofar as they aid in the achievement of a greater goal. Individualists can accept alternative lifestyles and opinions, while to collectivists any opinion that violates their greater goal is an existential threat. The representation of collectivism and individualism within this article are "perfect" or extreme poles that most people fall between.
Up to this point we have been discussing individualism and collectivism as a way of understanding the world. Now we will discuss these philosophies as a means of actually interacting with the world and with society as a whole. This is to say that now we are employing individualism in a moral or ethical sense. We are looking now at how we should behave, rather than simply what exists in the world.
It should be noted that it is not essential to have an individualist understanding of the world in order to have an individualistic morality, although this is rather bizarre. These kinds of situations will be described in the following article in this series.
A collectivist in the moral sense of the term views individuals as little more than units that build up to achieve a higher social purpose. This could be anything from national strength, to the glory of god, to global communism. Individuals are seen as means to ends, rather than as ends in themselves, individuals should be forced to act in accordance with the greater good.

An individualist, on the other hand, sees individuals as being ultimate ends in themselves. The goals and welfare of individuals is the important factor. As such, then, individuals should be left to their own devices whenever possible. Socially the greatest goals are precisely those that maximize the welfare of individuals, rather than any goal separate from individuals and their values.
Just as with almost all doctrines, collectivism and individualism exist on a spectrum. In the same way that many consider relieving poverty a more pressing issue than whether or not god should be invoked in the pledge of allegiance, simply because someone values one thing more than another does not mean that one does not value both. I can value highly America's state as a global superpower AND the ability of other individuals to pursue their own desires. In practice, almost everyone lies somewhere on this spectrum, with different weights being put on certain collectivistic and individualistic values.
An issue that is central in our own age is how individualists and collectivists treat others
within society. As I addressed briefly in my first article in this series, individualism is often misinterpreted as completely overlooking society. This simplistic understanding of individualism sees only a mass of isolated and perfectly omniscient individuals who disregard those around them. This is false. The individualist can perfectly well see the mass of people, groups, and customs that make up what we call society. The individualist simply view it as a collection of valuable individuals, rather than an entity unto itself.
Individualists and collectivists are morally opposed in their treatment of society.. To a collectivist, others are only valuable insofar as they are useful in the achievement of their chosen goals for society. Wherever a particular individual obstructs this goal, they cease to have value and can be undermined wherever possible. In the eyes of a true religious zealot, infidels should be forcibly converted or killed whenever practical. From a collectivist's perspective, value only comes with support for the collectivist's greater goal. This is precisely why the "communist" regimes of the 20th century were able to kill with such stunning liberality. These regimes saw individuals only in regards to their ability to further the revolution. Wherever individuals were perceived even as unwitting roadblocks to the realization of communism, the government had no qualms with disposing of these individuals. Of course most collectivists would rather convert others to their side rather than disposing of them, but the option is always on the table if one is a strong enough collectivist.
This way of looking at society is wholly different from the individualist method. To a
strong individualist, a large diversity of opinions can exist within society. You go your way and I go mine. I might be happier if you followed my way, I might try to convince you to do so, but at the end of the day, if we cannot reconcile our differences then there is simply no need for us to associate. Where the collectivist might force individualist to conform to their viewpoint, the individualist allows for dissent with the understanding that the decision making abilities of others must be respected. Of course, this inevitably stops short of allowing for any kind of action. Allowing behavior such as murder is in direct violation of the individuality of those who are threatened by such action.    
From an individualist perspective, social norms are commonalities, they are a culture that we can either follow or choose to embody or reject. The choice of whether to accept cultural norms or not is the prerogative of every individual. If you choose to dispense with a particular cultural practice, then that is your right, but equally, it is my right to disassociate with you for doing so. To live in an individualistic society is to accept that people do not have to like you or support your life decisions. I might not like an alcoholic who is verbally abusive to those around him, but that doesn't give me the right to use force against him unless he is threatening to use force against myself or others. If we grant that it is acceptable for individuals to break social norms in alignment with their
own values, then we must also grant that it is acceptable for others to criticize them for doing this… Although of course we can criticize them for doing this too! Individualism is the acceptance of the decisions of others, but this doesn't imply the support of these decisions. A pure moral collectivist would never accept alternative opinions (assuming they had the power to alter these opinions or silence them), precisely because such disagreement threatens the supremacy of their goals, which is the only reason individuals have worth in the first place.
The debate between collectivism and individualism ultimately lies on this question: do we wish to value individuals primarily as stepping stones to a purpose greater than themselves, or as ends in themselves, and as rational entities capable of making their own decisions? The former is the collectivist moral position, while the latter is the individualist position. The collectivist accepts individuals only in regard to achieving the collectivist goal, while the individualist accepts people as valuable in their own right. Where the individualist can accept differences in opinion and worldview, the collectivist must always attempt to bend all people to the realization of its own vision, and this often includes completely silencing and suppressing the opinions of dissidents.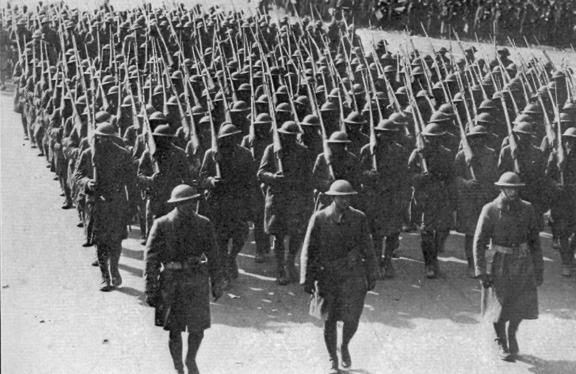 Author's Note: It is worth reiterating that what I have done here, and in the previous article, is to outline a "perfect" collectivism and a "perfect" individualism. These are the most extreme incarnations of these philosophies possible, where in reality most people will land somewhere in between them.